BECOME A HL4ME PARTNER
HL4ME Community Partners are able to receive support to delivery and/or implement social determinant of health related services to further align social services and health care for Mainers. HL4ME contracts and supports partners with service implementation, delivery, quality, and other needs to reach more Mainers together.
Partners collaborate with HL4ME to meet the needs of communities at large.
REFER TO THE HL4ME NETWORK
HL4ME collaborates with community-based organizations, health systems, specialists, pharmacists, and other entities to accept referrals for the HL4ME network. Evidence-based program referrals are received through our secure referral platform. Individuals referred to HL4ME will receive contact from a representative in their area who will help them locate a program that best fi­ts their needs. Other program referrals come directly from the contractor source, such as an insurance provider or health system. We are available to contracting with other entities on specific service needs that the HL4ME network can address.
PROMOTE AWARENESS OF HL4ME NETWORK & SERVICES
We work with organizations and individuals to promote the awareness of HL4ME services available to all ages. Through promoting services, more individuals are reached, supported, and connected to local resources through a variety of programs. The HL4ME network also works with groups and organizations to promote and deliver some services onsite. By hosting a program, the network provider delivers the service to communities through the determined delivery method – online, by phone, or in-person.
BECOME A HL4ME PROGRAM LEADER
Are you interested in empowering others — and yourself — to improve health and confidence, while having fun leading a workshop right in your own community? HL4ME supports program leaders to facilitate workshops which educate, motivate, and inspire Maine people to become their best selves. No experience? No worries! We will provide thorough leader training in the HL4ME  program area you're most interested in.
To learn more about ways to get involved, please contact us by calling 1-800-620-6036 or by emailing info@healthylivingforme.org. If you are interested in learning more about being a leader, please click below to see a list of upcoming leader trainings.
If your organization offers one or more of the evidence-based programs described on our Programs page, and you would like to join the Healthy Living for ME Partner network, please contact us by calling our toll free number: 1-800-620-6036 or by emailing info@healthylivingforme.org.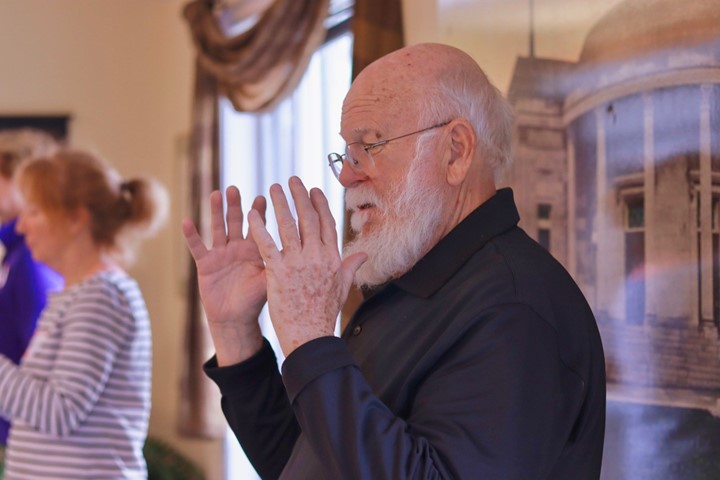 Already signed up as a leader on healthylivingforme.org? Please click below to log-in.