Creating a Healthier Maine
Healthy Living for ME® (HL4ME®) is helping communities across Maine create a culture of health, where prevention and wellness are the norm. Our programs give you the tools you need to take control of your own health and manage in a way that works best for you and your life. Healthy Living for ME programs provide education, fitness instruction, self-care strategies, health promotion activities, social care coordination, and more for participants; they do not replace clinical care provided by doctors, nurses, and other medical professionals. Our services help people across the state experience improved wellness and quality of life.
What are "evidence-based" education programs?
Evidence-based education programs are developed and verified by researchers to promote self-management of chronic health conditions, prevent falls, caregiver support, and foster individual well-being, and more.
> Learn more about Healthy Living for ME Programs, or Find a Class Near You.
---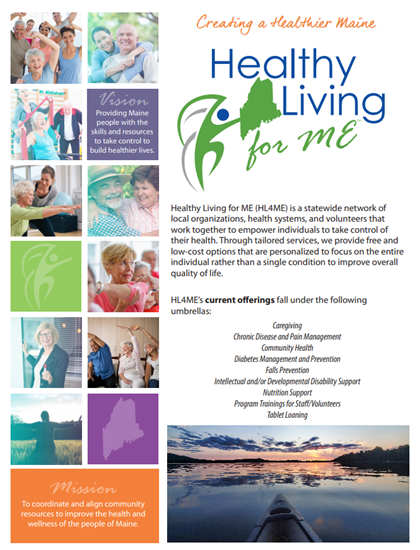 Powerful Partnerships
Healthy Living for ME partnerships ensure the quality, coordination and local delivery of Healthy Living for ME services. Our partners include healthcare providers, health plans, housing providers, community-based organizations, insurers, and others all dedicated to improving the health of the communities we serve — together.
HL4ME invites all to get involved with the network. Through network involvement, HL4ME partners receive support to effectively deliver services to communities across Maine including access and inclusion for all Mainers.
If you are interested in bringing additional social services to your community, we welcome you to join. Joining the network is free and there are multiple ways to get involved. We offer statewide trainings and ongoing support to assist with service implementation and quality of service needs.
No matter how you would like to get involved, HL4ME is here to support the changing needs of our partners and communities. Come join us as we continue to provide services that are creating a healthier Maine, one Mainer at a time.
POPULATIONS SERVICED by our Partners
Adults with chronic conditions and diseases
Acquired Brain Injury and other related conditions
All income levels
Dual-eligible, MaineCare and state-funded populations
Individuals with Intellectual and/or Developmental Disabilities
Individuals needing behavioral health and/ or mental health assistance
LGBTQ+, geographically rural remote, and other special populations
New Mainers, indigenous peoples, and ethnic minorities
Older and disabled adults
For information about partnering with HL4ME, contact us at 1-800-620-6036 or info@healthylivingforme.org.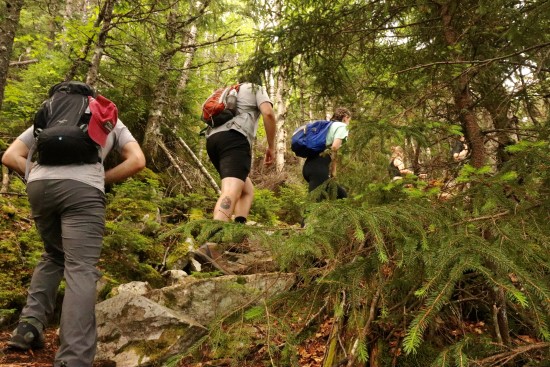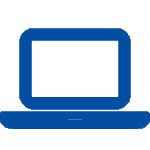 Online Infrastructure For Evidence-Based Programs
Registration
Training
Quality Assurance
Data Management
Contractual Support
Healthylivingforme.org is a one-stop, virtual infrastructure for Healthy Living for ME partner organizations, supporting the development, delivery, management and monitoring of Healthy Living for ME programs.
Interested in being a part of transformative healthcare culture change in Maine?
> For information or to get involved, contact Healthy Living for ME.

Why "Healthy Living for ME"?
"Healthy Living for ME" represents the very best of what we have created: a health promotion and wellness approach that improves the lives of Mainers.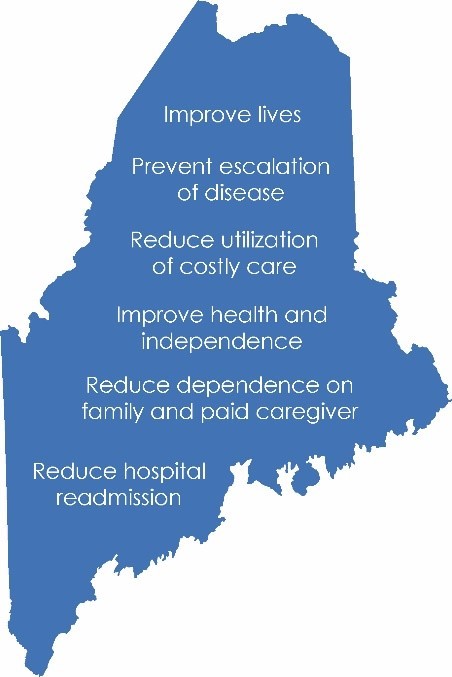 Experience you can Trust
HL4ME's evidence-based programming and website is managed through a joint partnership between Spectrum Generations and Aroostook Agency on Aging, two of Maine's Area Agencies on Aging and federally designated Aging and Disability Resource Centers. Each organization separately has over 45 years of experience serving the needs of older and disabled adults in Maine. You can trust the reputation and validity of programs we currently offer together through HL4ME.